Tall Pine Cabin
For up to 4 people
2 bedrooms, 3/4 bath, living/dining/kitchen area, for up to 4 people
Available mid-May to mid-October, Tall Pine cabin is closed in the winter.
While relaxing on the porch of this comfortable cabin, see if you can spot mountain goats as the sun and clouds dance across the far slopes (the mountain goats are the small snowdrifts that move). Tall Pine is our smallest 2 bedroom cabin with a queen in one bedroom and 2 twins in the other.
There are lots of fun summer activities that can be enjoyed when staying Tall Pine cabin. Take a scenic drive to Aspen along the "Top of the Rockies Scenic Byway" or explore the National Mining Museum in Leadville. Even tiny Twin Lakes has a fun visitor center manned by locals that really know their stuff.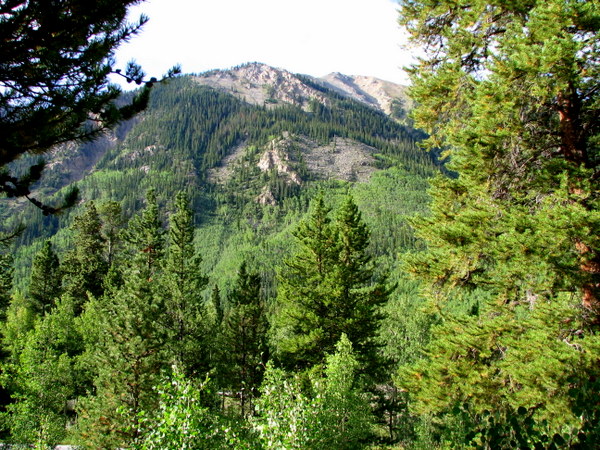 Rates For Tall Pine Cabin
Rates below are for 2 people
*Extra people sharing the cabin: add $20.00/person/night up to a maximum of 2 additional people (Children count as people.)
Rates
Summer (May 15th – October 15th and all holidays)
$163/night on a 2 night stay
Winter Season (October 16th – May 14th) except holidays
$144/night Friday or Saturday nights
$106/night other nights
Discounts
Summer and Holidays
15% off 3 – 6 night stays
25% off 7 nights or more
Winter Season
15% discount on weekend nights with a multiple night stay.
Call or book now as Beaver Lodge always fills fast.